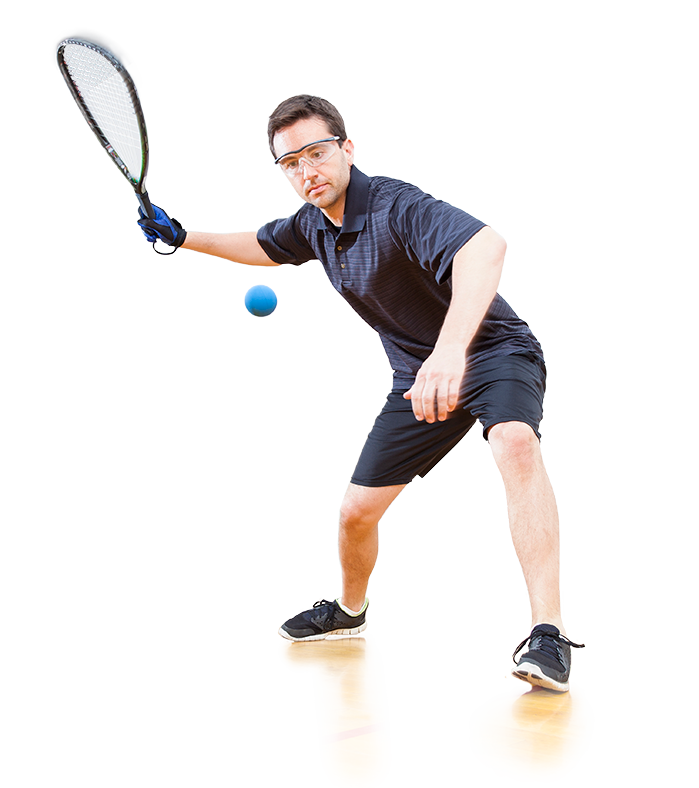 Enjoy a game of Squash, Racketball or just a drink in our friendly bar.
All ages and abilities welcome to play.
Unlike a municipal leisure centre, Burton Tennis and Squash Club provides an important social element. Meet up with friendly and generous-spirited fellow squash and racketball players who are always up for a game and enjoy a chat over a post-match pint or two at our award-winning (and pleasantly cheap) bar.
Squash and Racketball
• There are many opportunities to play;
• organise some friendly games with other members using our fully-automated online booking system;
• join one of the many internal leagues;
• sign up for one or many more of the internal tournaments;
• make yourself available for one of the club teams to play in one of the county leagues;
• book a session with one of our many club coaches.
Although simple to play, part of the fascination of squash and racketball are the tactical considerations and challenges posed by overcoming ...
To book a court, members use the club's MYCOURTS online court-booking system, which is accessible via a smartphone, computer or at ...
Burton Tennis and Squash club have been active in the Derbyshire Squash leagues for many years: typically entering more teams than ...
The club runs many internal tournaments and squash and racketball leagues at various levels that ensure that you will always have ...
Whether you need a refreshment, or to just socialise with your fellow tennis players, head over to the clubhouse lounge.
" I've been playing squash and racketball for years. It keeps me fit and healthy"