Get them started early
It's the best age to establish the fundamentals.
At Burton Tennis & Squash Club we have something for tennis players of all ages and abilities and cater for members who wish to play socially or on a more competitive basis.
Members can arrange to play with other members at any time throughout the year. Also, there are regular weekly adult social tennis sessions as below: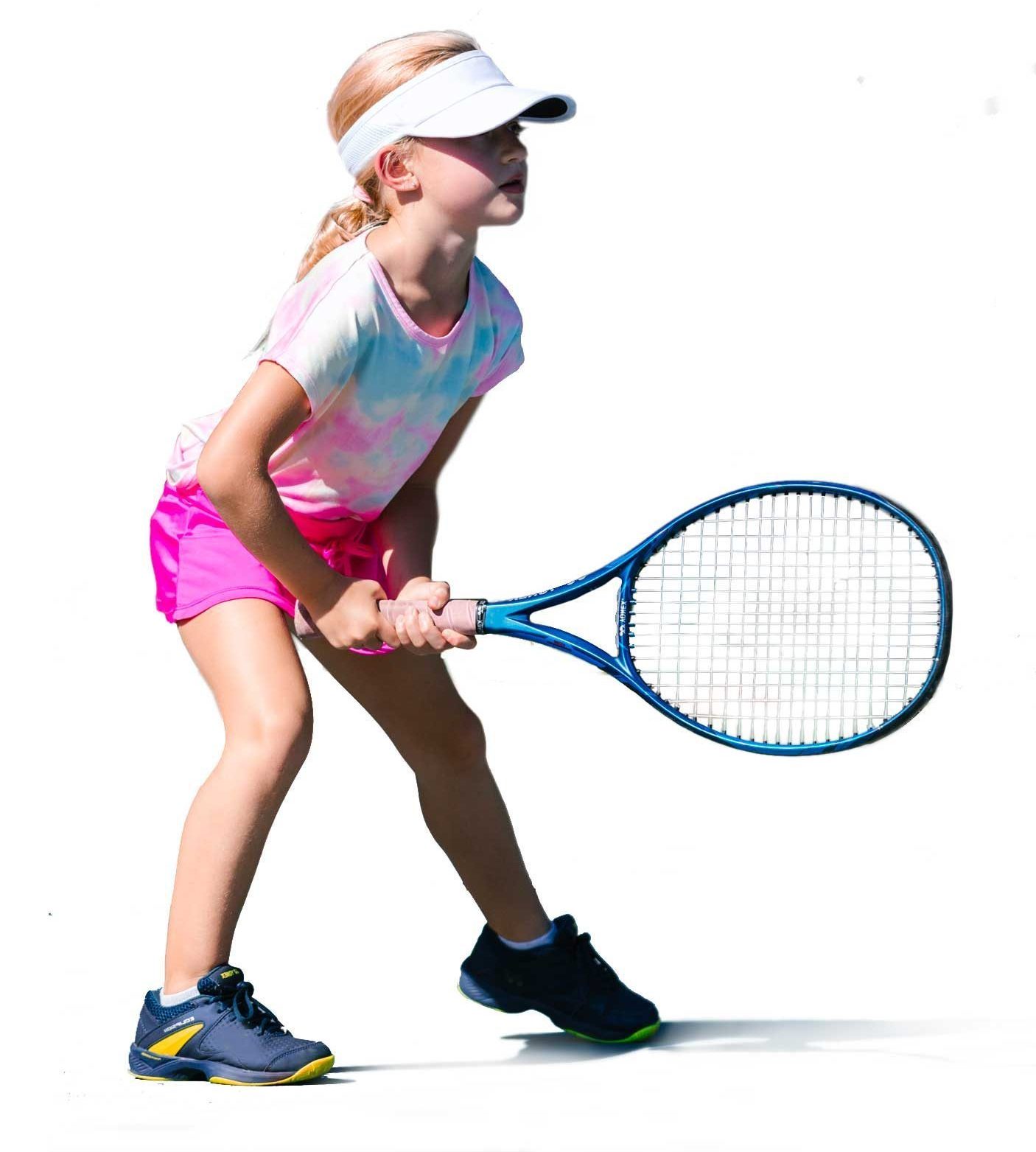 Sunday 09:30 to 11:00 – all welcome to join in
Monday 09:30 to 11:00 – our more mature players have social tennis, but all welcome to join in
Tuesday 18:30 onwards – all welcome to join in
Thursday 09:30 to 11:00 – our more mature players have social tennis, but, again, all members are welcome to join in
Thursday 18:30 to 20:00 – Men's social – arranged by John Collins our Men's C Team Captain
Further opportunities to meet and play with other members include the Winter Tennis Ladder which is a great way to keep involved in tennis throughout the year.
Each year, a number of internal club knock-out competitions are held between May and September. These competitions are open to all club members.
For those wishing to represent the club in matches against other clubs, we have Ladies', Men's and Mixed teams in several Divisions of The Burton District League and a Men's team in Division 2 of the Derbyshire League.
Welcome to great tennis
A great way to exercise and have fun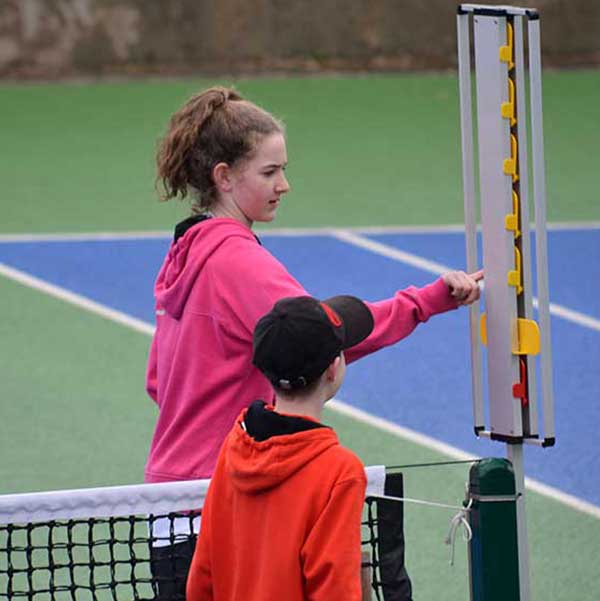 All four tennis courts had their surfaces cleaned and repainted in 2016. Tennis floodlight tokens may be bought in advance and can be used as required. The tokens, which last for 30 minutes, cost £3 for adults and £1.50 for juniors.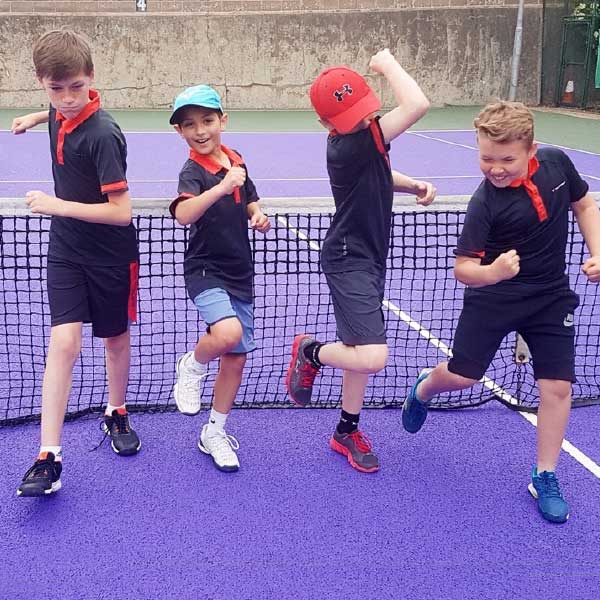 Courts are booked via the MYCOURTS online booking system. League and tournament games can also be booked via this system. There is also a list of forthcoming tournament fixture dates alongside the sheets which can affect availability, especially during the summer.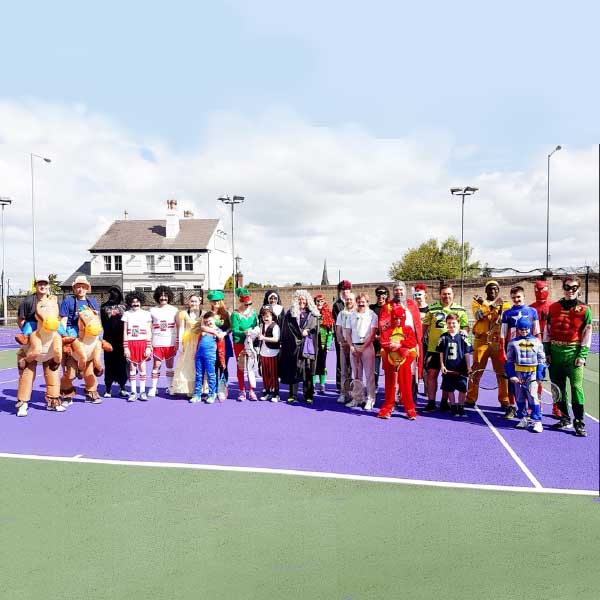 Social and competitive tennis
Social Tennis Night takes place on Tuesdays from 6:00pm. All members of any level are very welcome to attend. Social tennis also takes place on Sunday mornings from 9.30 am.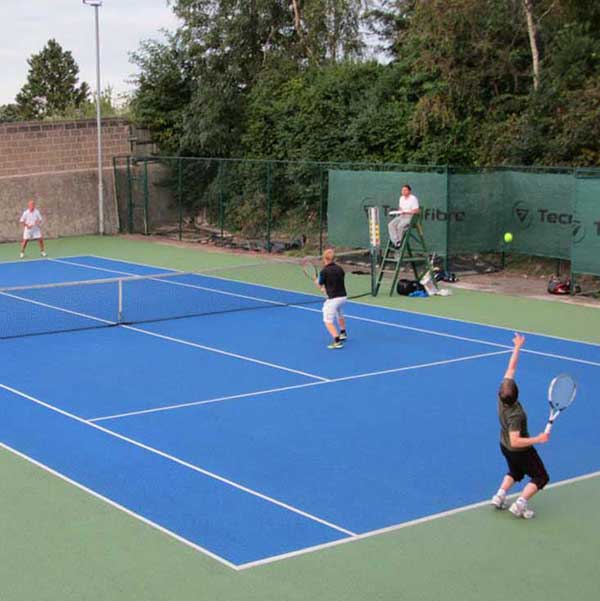 Want to join one of the teams
There are lots of opportunities to get involved with team tennis. The club has 1 Men's team in the Derbyshire League (Summer and Winter) and 3 Men's, 2 Ladies' and 1 Mixed team in the Burton league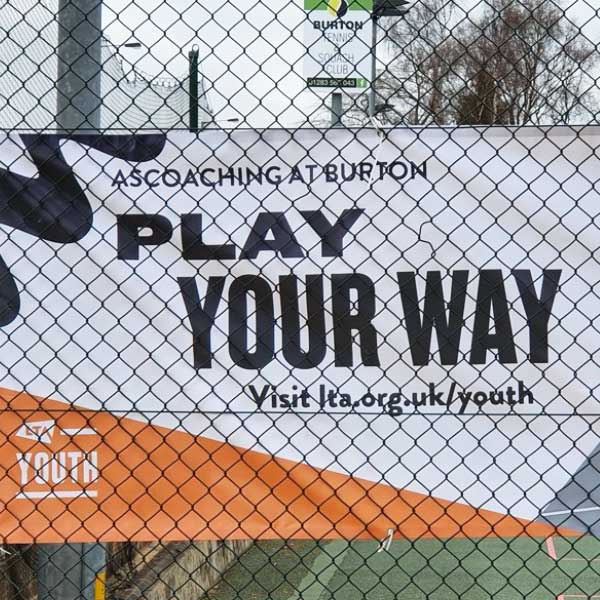 Tennis coaching. 

ASCOACHING provides all tennis related activities at Burton. Alison Smith the Head Coach is a LTA LEVEL 5 MASTER CLUB COACH, LTA SCHOOLS TUTOR, 1ST4SPORT MENTOR and EX WTA TOUR PROFESSIONAL PLAYER having appeared at WIMBLEDON in 1994.
ASCOACHING welcomes all to participate in all activities why not come and have a ball?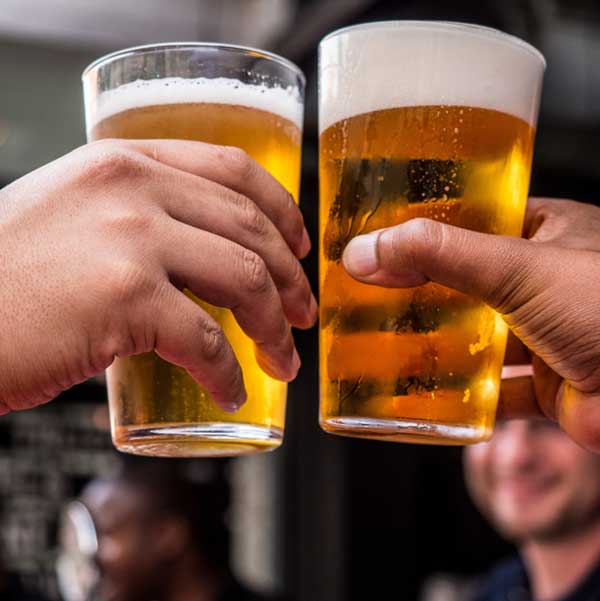 Whether you need a refreshment, or to just socialise with your fellow members, head over to the clubhouse lounge where you can get a drink and/or even play a game of pool or darts. The bar area broadcasts BT sports and there is also a league-standard pool table.
"If you have health, you probably will be happy, and if you have health and happiness, you have all the wealth you need, even if it is not all you want. "